A luxury fabric is a fabric of the highest quality, usually less available and are used by first-rate designers to create elegant essentials for every wardrobe. They mostly come from natural fibers and or the latest and most innovative materials.
The importance of choosing the right fabric for a garment cannot be over emphasized. Material selection is of the greatest importance to achieving the desired result for the design. The drape, texture, and weight of the fabric dictates the rest of the design and depends on careful selection of the right materials.
Here are brief descriptions and uses of some of the most common luxury materials: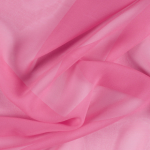 1. Chiffon
Chiffon is a light-weight fabric with a slight shine. This sheer fabric can be woven from a variety of textile types, both synthetic and natural, like silk, nylon, rayon, or polyester.
The fabrics are difficult to distinguish in photos, however the hand feel and drape of the silk leans more towards gossamer, than the polyester or rayon, the nylon is a bit more stiff.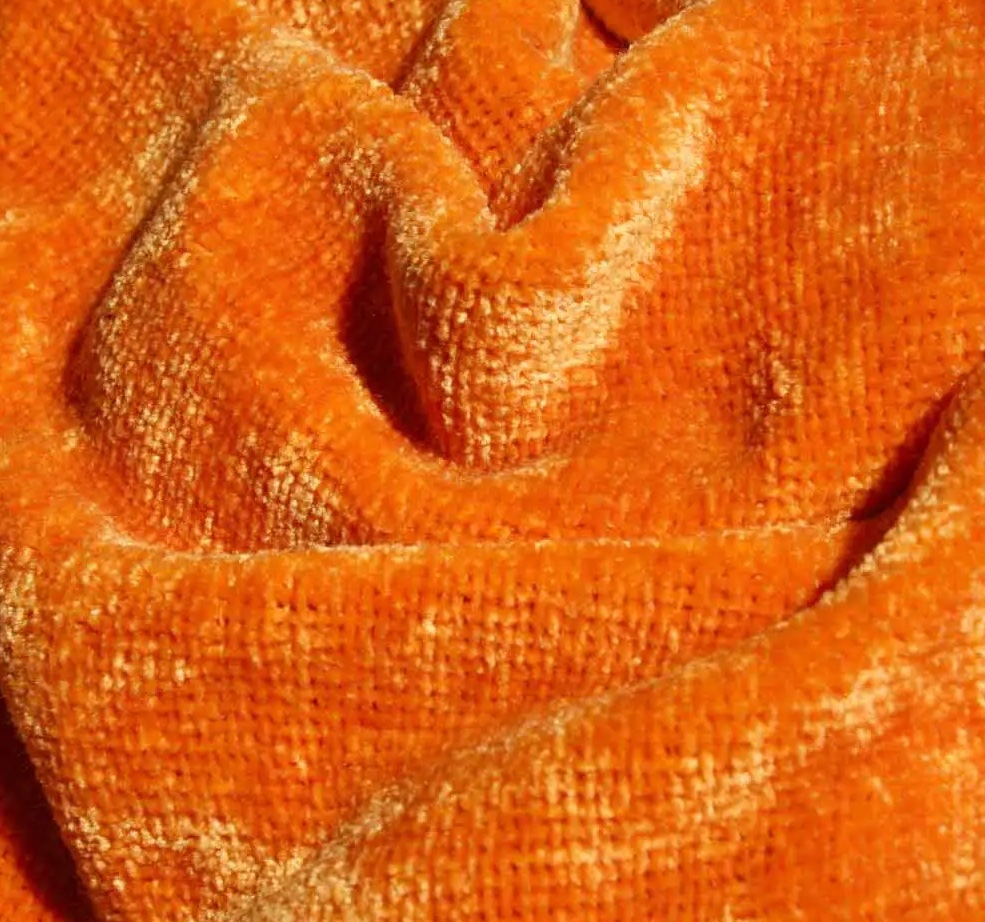 2.
Chenille
Chenille is a soft and fuzzy material. It is a woven fabric that can be made from a variety of different fibers, including cotton, silk, wool, and rayon.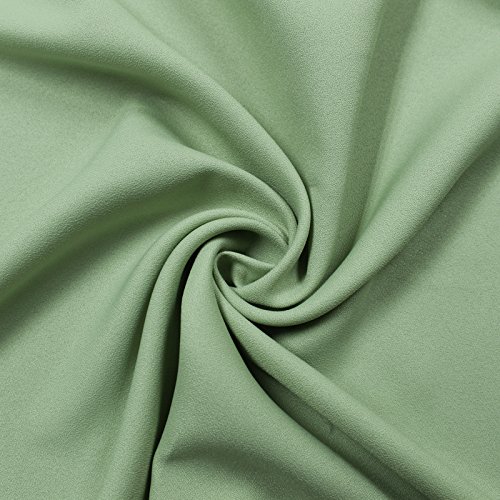 3. Crêpe
Crêpe, usually a light to medium-weight fabric, is a silk, wool, or synthetic derivative with a distinctive wrinkled and bumpy appearance.
Crêpe fabric can be used to make dresses, suits, blouses, pants, and more. It is also popular in home décor for curtains, window treatments, and pillows.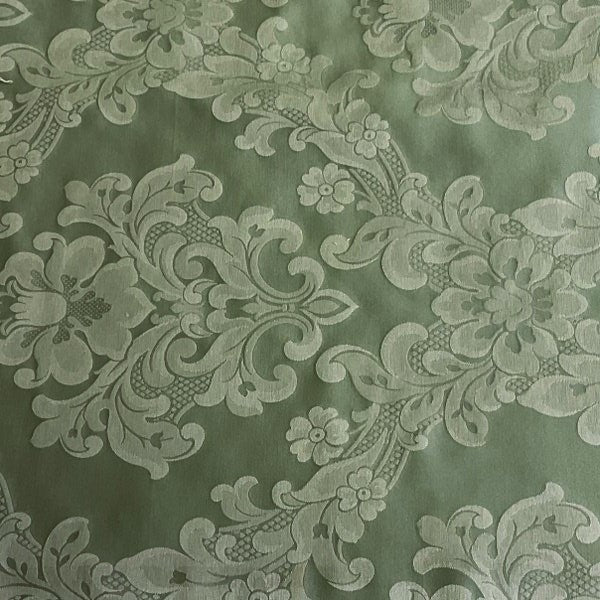 4. Damask
Damask is reversible; the pattern is woven into the fabric, instead of printed on it. The fabric's design is created through the weave, which is a combination of two different weaving techniques: the design is woven using a satin weave, while the background is achieved through a plain, twill, or sateen weave.
Damask patterns can be either multi-colored or single colored. Damasks can be made from a variety of different textiles, including silk, linen, cotton, wool, or synthetic fibers, like rayon.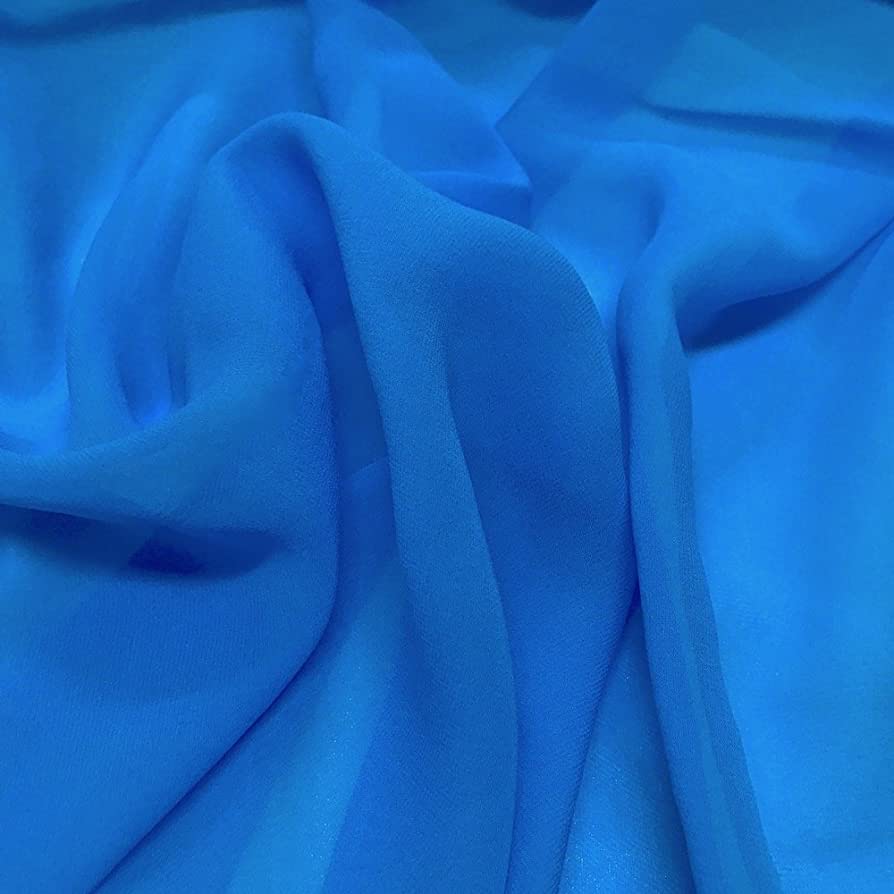 5. Georgette
Georgette is a type of crêpe fabric. It is typically made from pure silk but can also be made from synthetic fibers like rayon, viscose, and polyester. It is sheer and lightweight and has a dull, matte finish.
Silk georgette is very similar to silk chiffon, which is also a type of crêpe fabric, but georgette is not as sheer as chiffon. Georgette fabrics are sometimes sold in solid colors but often georgette is printed in colorful, floral prints.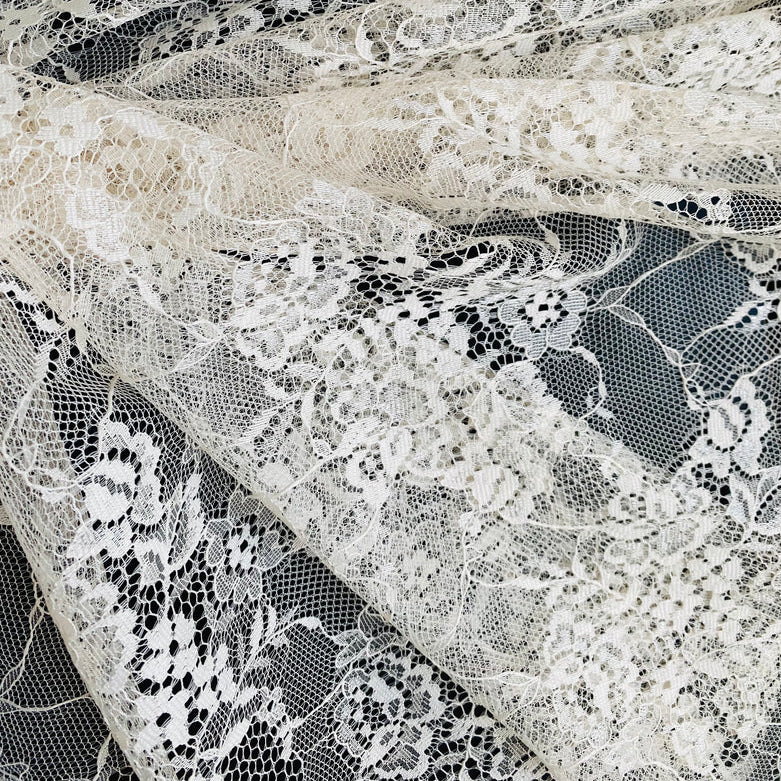 6. Lace
Lace is a delicate fabric made from yarn or thread, with an open-weave and design. The lace patterns are created through a variety of different methods. Lace fabric was originally made from silk and linen, but today cotton thread and synthetic fibers are also used.
Lace is a decorative fabric used to accent and embellish clothing and home decor items. It takes a lot of time and expertise to make good lace, so lace is considered a luxury material.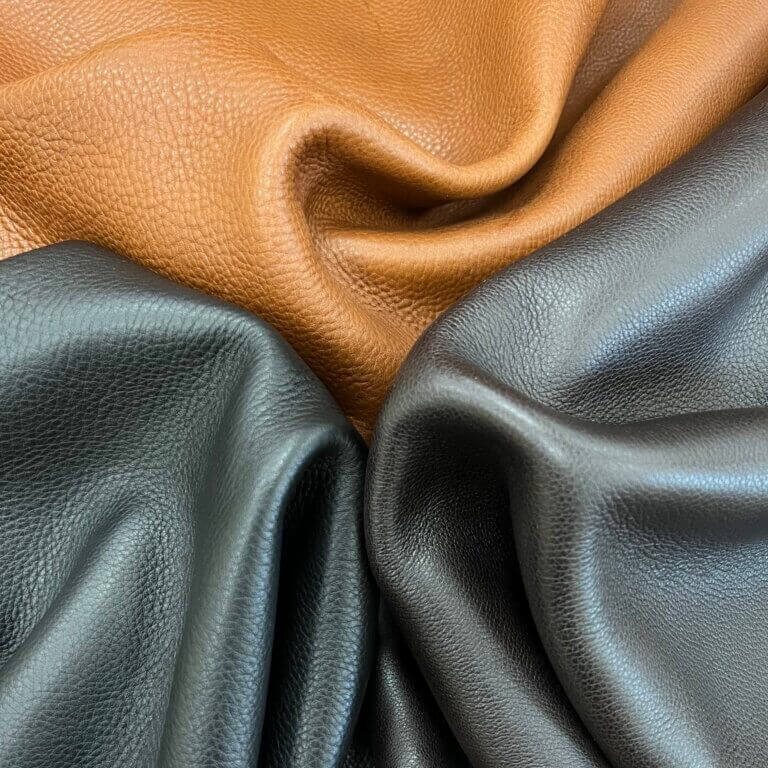 7. Leather
Leather is made from animal hides or skins. Different types of animals and different treatment techniques of the hides create different leathers.
Cowhide is the most popular animal skin used for leather, comprising about 65 percent of all leather produced. However, almost any animal skin can be made into leather, including the skin of crocodiles, pigs, stingrays and more.
Leather is a durable, wrinkle-resistant fabric, and it can take on many different looks and feels based on the animal and treatment of the hide.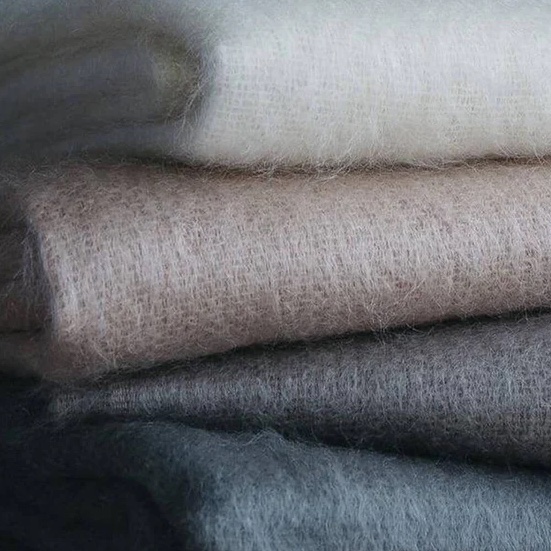 8. Mohair and Angora
Mohair comes from the Angora goat. Mohair is resilient and soft, and it has more sheen compared to regular sheep's wool.
Angora refers to the long hair harvested from an Angora rabbit, which is spun into a soft, fluffy yarn that's used for knitting clothes and accessories and weaving luxurious textiles. Angora is known for its softness, thin fibers, and what knitters refer to as a halo (fluffiness). It is also known for its silky texture. It is much warmer and lighter than wool due to the hollow core of the angora fiber. It also gives the wool its characteristic floating feel.
9. Organza
Organza is a lightweight, sheer, plain-woven fabric that was originally made from silk. It is characterized by very small holes throughout the fabric. The material can also be made from synthetic fibers, primarily polyester and nylon.
Synthetic fabrics are slightly more durable, but the fabric is very delicate and prone to frays and tears. Organza is extremely popular for wedding gowns and evening wear.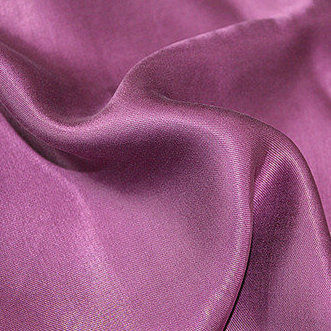 10. Satin
Satin was originally made using silk. Modern satin can also be made from polyester and rayon. Satin fabric is characterized by a soft, lustrous surface on one side. The satin weave creates an elastic, shiny, soft fabric with a beautiful drape. There are many variations.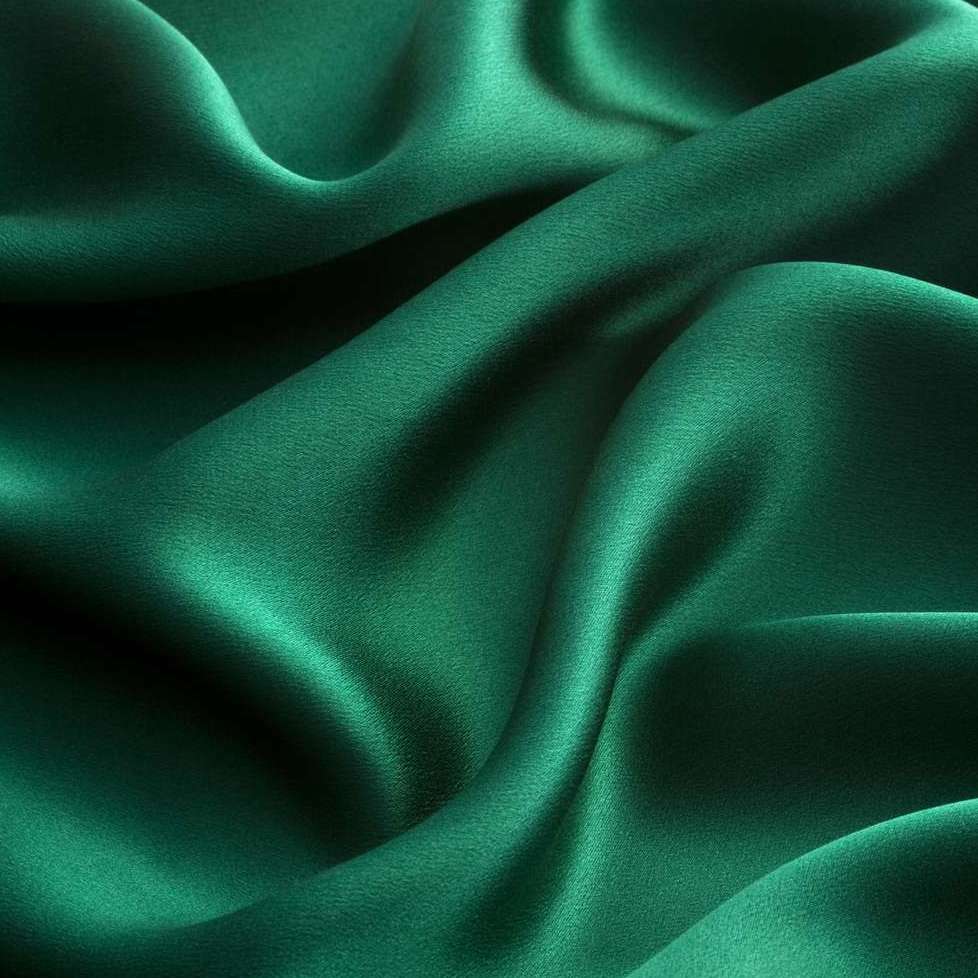 11. Silk
Silk is produced from the cocoon of the silk worm. It is a natural fiber and known for its softness as a material.
Silk is an incredibly durable and strong material with a beautiful drape and sheen. The many different types of silk are used for formal attire, accessories, bedding, upholstery, and more.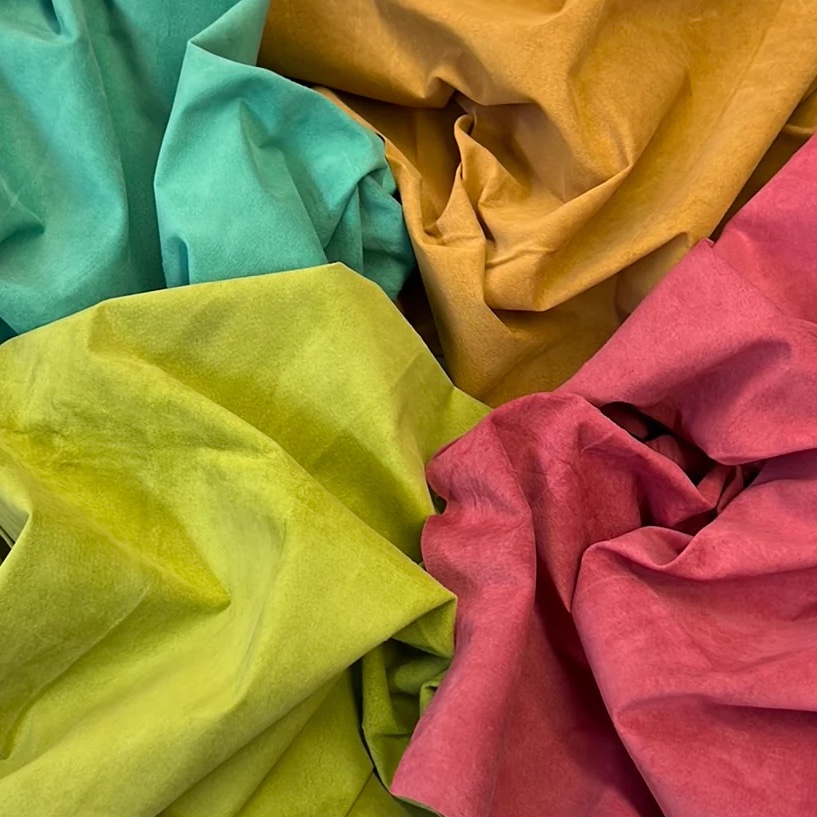 12. Suede
Suede is a type of leather and is usually made from lambskin. It can also be made from other types of animal skins such as deer, pigs, calf skins. Suede is made from the underside of the animal skin, giving it a soft surface.
It is softer, thinner, and not as strong as full-grain, traditional leather. Suede is very durable, and due to its thin nature, it is pliable and can be molded and crafted easily. Suede is used for footwear, jackets, and accessories, like belts and bags.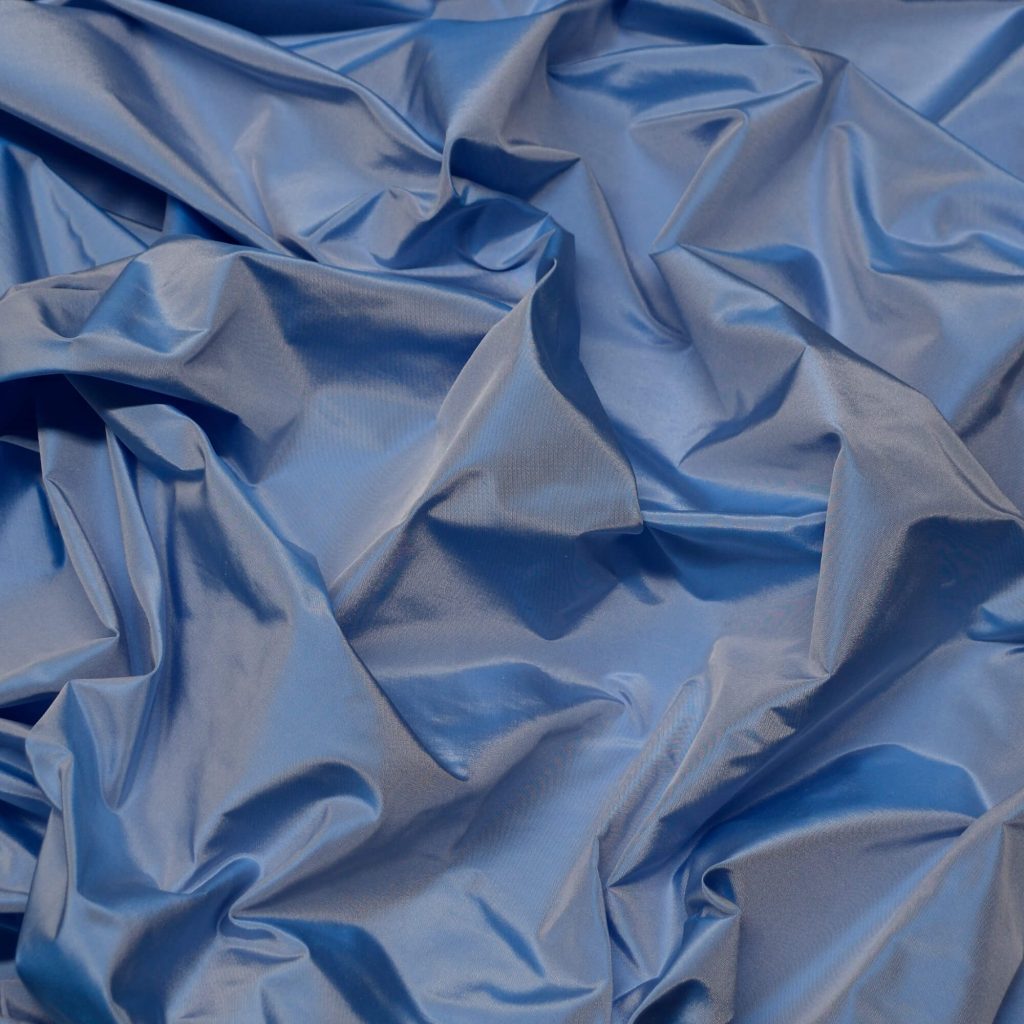 13. Taffeta
Taffeta is a crisp fabric made most often from silk, but it can also be woven with polyester, nylon, acetate, or other synthetic fibers. Taffeta typically has a lustrous, shiny appearance.
It can vary in sheerness and weight depending on the type of fiber used and the tightness of the weave. Taffeta is a popular lining fabric, as the material is decorative and soft. It is used for evening wear and home decor as well.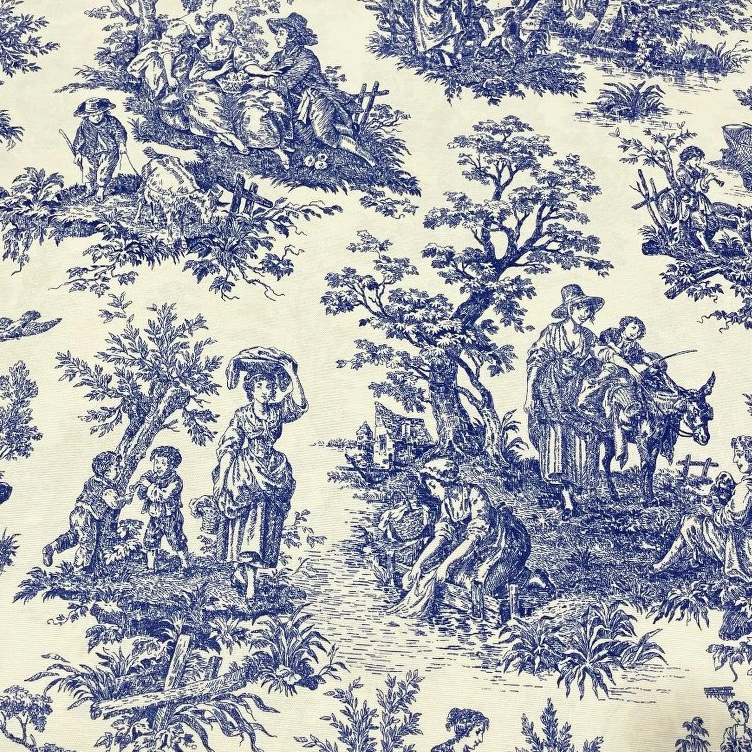 14. Toile
Toile is a textile fabric comparable to fine batiste with a cloth weave. Natural silk or chemical fiber filaments are usually used as materials. It is normally printed with romantic, pastoral patterns in a single color—usually black, blue, or red—on an unbleached fabric.
The word toile means fabric in French. Toile fabric is used for clothing, upholstery, window treatments, and bedding.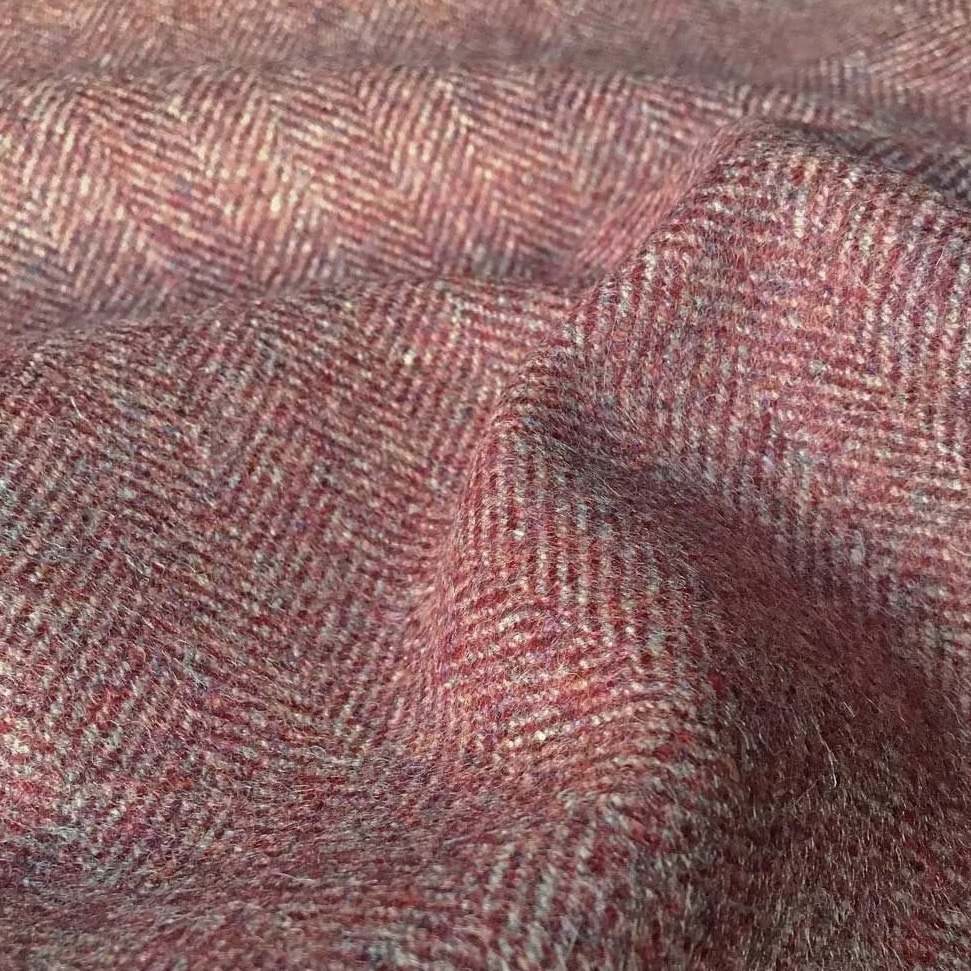 15. Tweed
Tweed is a rough-woven fabric usually made from wool. The fibers can be woven using a plain weave or twill weaves. It is an extremely warm, hard-wearing fabric that is thick and stiff.
Wool tweed is often woven using different colored threads to achieve dynamic patterns and colors, frequently with small squares and vertical lines. Tweed is very popular for suiting and jackets, which were originally made out of the material for hunting activities.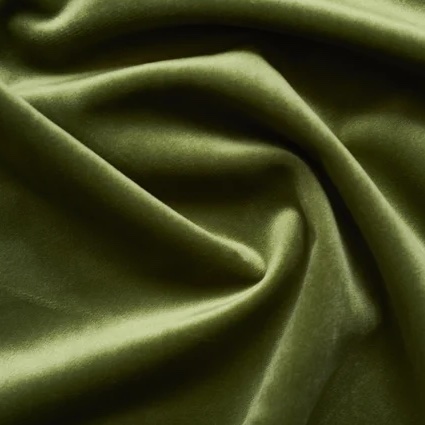 16. Velvet
Velvet is a soft, luxurious fabric that is characterized by a dense pile of evenly cut fibers that have a smooth nap. Velvet has a beautiful drape and a unique soft and shiny appearance. It is popular for evening wear and dresses for special occasions.
The fabric was initially made from silk. Cotton, linen, wool, mohair, and synthetic fibers can also be used to make velvet, making it less expensive. Velvet is also used in home décor for upholstery fabric, curtains, pillows, and more.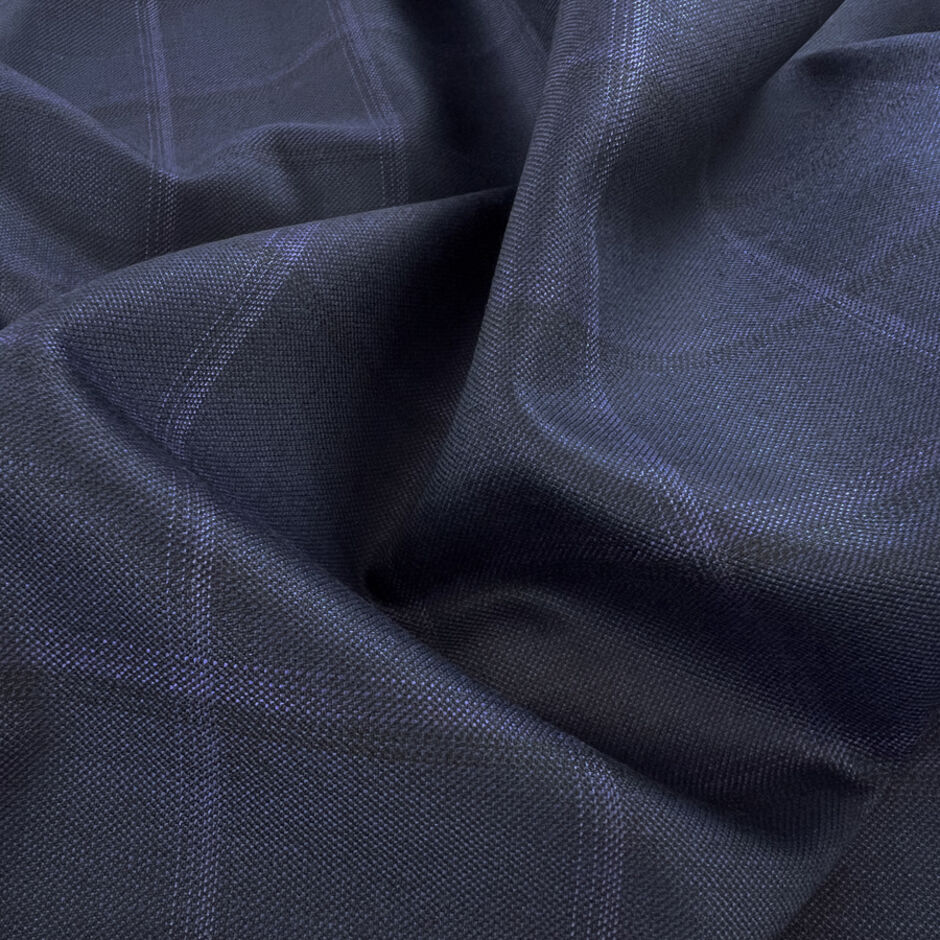 17. Wool
Wool has at least 14 different categories. Wool is flexible, elastic, resilient and warm. It is an easy-to-live with, durable and wrinkle-resistant product and can be combined with synthetic and/or natural fibers.
Wool blends containing a higher percentage of wool compare favorably with the performance of 100% wool. For increased warmth, a blend of at least 50% wool is recommended.