Introducing Jarret Levin, Co-Founder of The Modern Directory, a superstar designer, product development genius, and an all-around unicorn when it comes to fashion.
Read the highlights of the video interview below where Jarret shares how he knew he wanted to be in fashion, how he got his start in the industry, his industry experience and why he wanted to create The Modern Directory.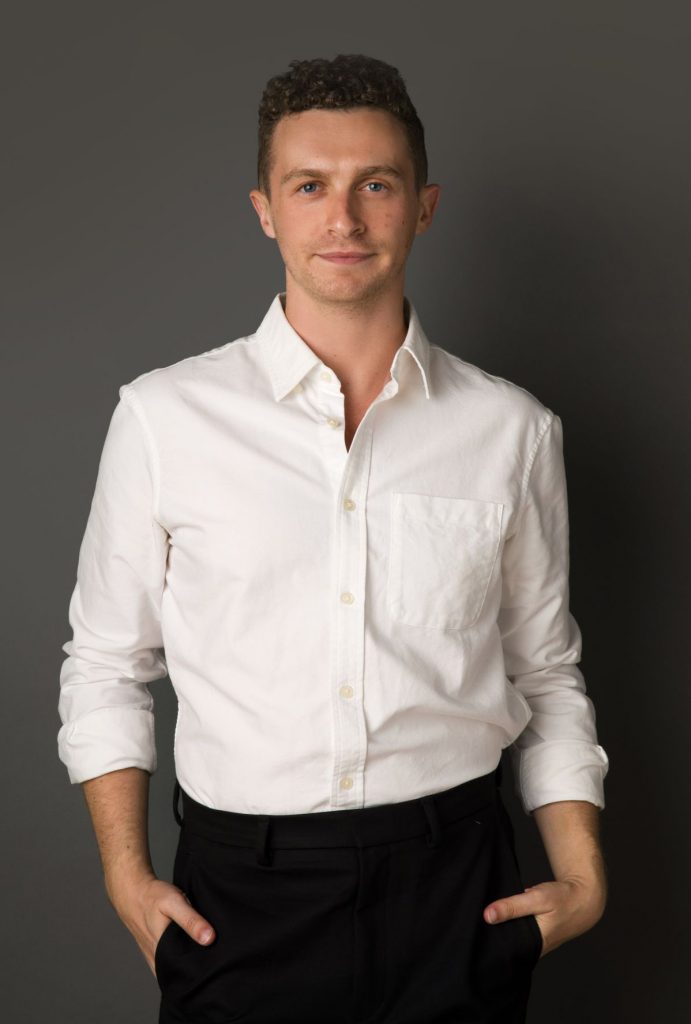 Theresa Metzler:
So Mr. Levin, tell us how you go into the fashion industry.
Jarret Levin:
After I completed the Debut program at FIDM (Fashion Institute of Design & Merchandising), I backpacked through Europe with a best friend for six weeks. It was amazing.
Theresa Metzler:
We (the team at Alumni) were all hoping you might come back, but we weren't sure because we thought you were going to take an internship or scholarship.
Jarret Levin:
Oh, yes. So through the Debut program, they selected a "winner." I was a winner. There is a couture design school in Rome called Koefia. Myself and one other designer in the program were selected from the school and received scholarships to attend that program in Rome. Long story short, I didn't go. That's why we know each other!
Growing up, I always thought red carpet was going to be the thing I wanted to do, specifically one-of-a-kind pieces. My mom gave me my first mannequin and a sketchbook when I was 10. I would drape dresses with pins on this mannequin, and I would take pictures of them on an old camera. Then my mom would take it to Sam's Club and have them printed and then they'd be put in a photo album.
So I always thought that's what I wanted to do, even through high school. I completed specialized programs and studied fashion design while graduating with two design degrees. Then the further along I got, I realized I have a love and an appreciation for couture but that's where it ends. I love fashion and I love all aspects, but where I saw myself in design was being more accessible to the masses.
Theresa Metzler:
So you wanted to do a line then?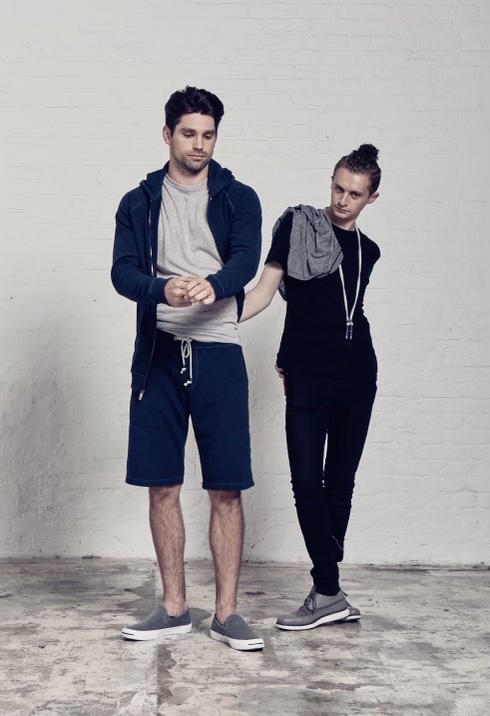 Jarret Levin:
I creatively saw where my talents lied. And then in college, I got an internship working at Alumni, which then turned into a job and I did the Debut program at the same time. At Alumni, we were a boutique Development Agency specializing in a la carte services. So I really got to roll up my sleeves and work with many categories in fashion. We had clients that were all over the place – including evening-wear, denim, lingerie, sportswear to swimwear. It was everything, which was amazing coming out of school because I truly got to experience many different product categories. There I ran the development studio and was a design lead on projects. I oversaw the creation of the product, managing the sewers, the cutters, the pattern makers, all of that.
Theresa Metzler:
What an amazing experience to see so many aspects without even leaving that office. It was a great incubator. I love that. From Alumni, you went were where?
Jarret Levin:
A client called Mitchell Evan hired me outright and had a couple collections at Alumni and was a predominantly outerwear and some loungewear business. When I came on board, I basically took it from concept to at its peak, which ended up being 50+ retailers across Canada and the United States. That arguably was one of the biggest accomplishments for me because I got to see way beyond solely design and development because there I was really spearheading everything.
Theresa Metzler:
You were the creative director, the designer and overseeing production?
Jarret Levin:
Literally, if there was a hat to wear, I wore it and sometimes they were stacking all on top of each other. I mean, on any given day, I designed the collections, handled development or production, but I was also overseeing the marketing team, working with the sales team, E-Commerce, building websites and photoshoots, I love love, love putting together a photoshoot.
Theresa Metzler:
It's such a great, great realm of experience you have at such a young age….
Listen to the rest of the interview below on Youtube.