Introducing Theresa Metzler, Co-Founder of The Modern Directory, a spectacular sourcer, prolific production expert and a maven at all things custom. She makes the impossible possible.
Read the highlights of the video interview below where Theresa shares how she knew she wanted to be in fashion, how she started in the industry, her industry experience and why she saw a white space in the market for The Modern Directory.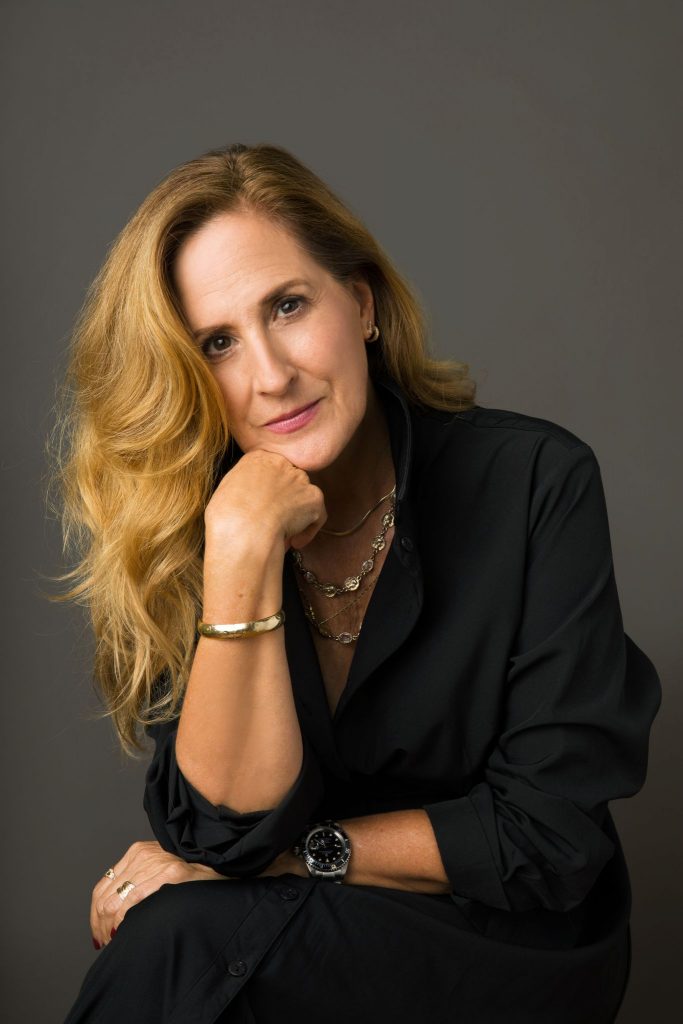 Jarret Levin:
Why don't you tell us like a little bit about your background?

Theresa Metzler:
The reason I wanted to be in fashion is because I just love clothes. I love fabrics. I love getting dressed up; if I am not dressed up, I don't feel good. Even when I was a little kid, my mom said I never wanted to wear pants to go out and play in. I always wanted to wear a frilly dress even to the park.
Jarret Levin:
What did you wear as a kid?
Theresa Metzler:
I started to make all my clothes because I never had the clothes that I wanted. I could never afford them and my parents wouldn't pay for them, but I always looked at Vogue and similar fashion magazines. My mom actually taught me how to sew because she had four sisters and they all sewed their own clothes.
One of my mom's favorite stories of how she knew I was going to be in fashion is that she went one day to change the sheets on the beds upstairs and when she opened the linen closet, all the white sheets were gone. She went into my room and I was cutting up the flat sheets to make a summer wardrobe. I had no money. I was in college and I wanted white shirts and shorts and skirts and she called it my sheet collection.
Jarret Levin:
So wait. Did you go to school for fashion?
Theresa Metzler:
I did not go to fashion school; I wanted to. I got into fashion schools, but my parents, you know, really thought I should get a four year bachelor's degree. So I went and completed a bachelor's degree in history because history was easy for me.
Jarret Levin:
You always need to know history.
Theresa Metzler:
And actually, it has served me well. Historically, throughout the years, history has dictated fashion in many ways. In the 40's during the war, they couldn't get silk because they used silk for parachutes. So we couldn't wear silk stockings.
The corset, its evolution over the years of, you know, binding women's bodies and making it hard to get into and transitioning into the empire waist. There's so many things that are historical about fashion, that it was helpful, in a way and life as well.
Jarret Levin:
Did you ever use your history degree?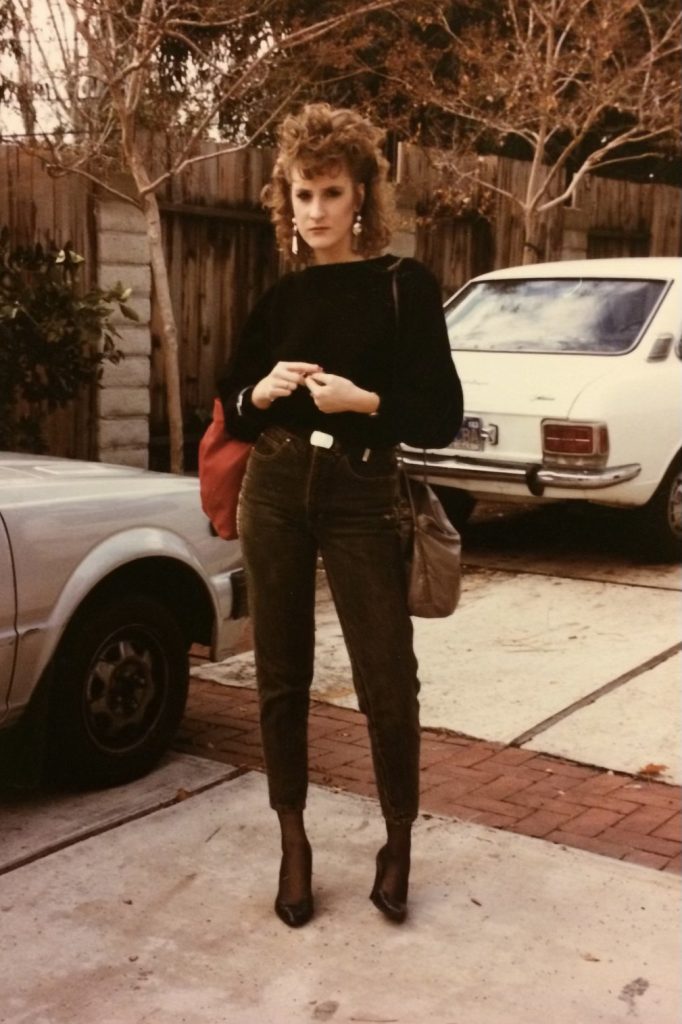 Theresa Metzler:
No, I got a job in the industry working for a small leather goods company who had the Saint Laurent license, when it was Yves Saint Laurent, and it had taken a little plummet. It was in Macy's or something, I believe.

It took me to Italy and several different countries to trade shows, where I got a really great education of how the industry works from the wholesale side. Then I went to work for a production company that did all overseas knitwear in China and South America called Mackinaw, and later Design Merchants. I worked with them for a long time in production. I started as a coordinator and worked my way up to Director of Production. I worked there until I had my first baby, Blaze.
Jarret Levin:
So after you had your your kids did you get back into the industry?
Theresa Metzler:
I moved back to LA (there was a stint in Michigan) and I was in a big transitional phase and really needed a job. I went to interview for the bookkeeper job at Alumni, and they're like, "Oh, my God, you have a heavy fashion background". Marina (the owner) hired me to be bookkeeping, and then it evolved to so much more.
Jarret Levin:
Then Alumni ended. And then what did you do?
Theresa Metzler:
I do development and build brands and make custom pieces with Trend Terrace LA. We do everything design, produce and source in Los Angeles. We work with big brands, small brands, celebrities, athletes, a lot of red carpet and a lot of custom pieces.
Jarret Levin:
In the summer of 2021 I came to you with an idea (what was to become The Modern Directory). What was it that made you think, "this is smart?"
Theresa Metzler:
Well, I really see opportunity in the space. Personally, Trend Terrace can really benefit from it. We can all benefit from new sources of manufacturers, or brands, I mean, the sky's the limit, because what we both do, encapsulates all that. If we can benefit from it, how many other people can benefit? Let's do this for everyone.
Listen to the rest of the interview below on Youtube.