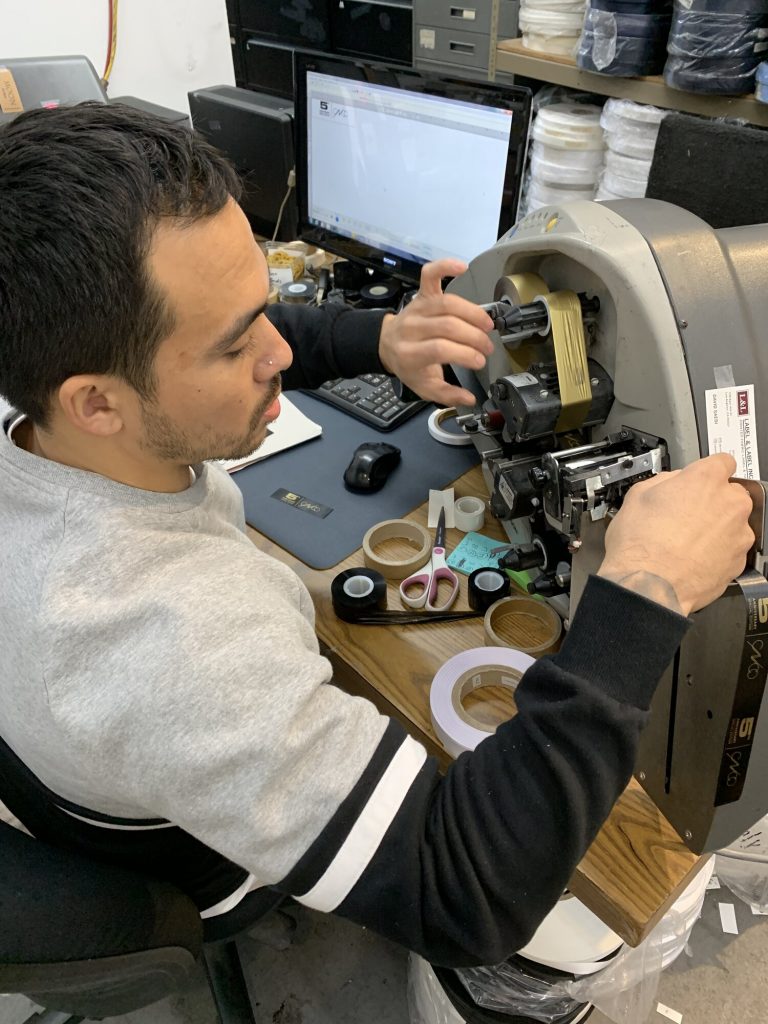 We go back nearly 10 years with Label & Label, another vendor that feels like family. Located in Los Angeles' fashion district, Label & Label is a family owned, multi-generational business that focuses on all your label needs, including care labels, size tabs, hangtags and much more.
In our interview, David gives us a tour of their offices and factory where they produce printed labels in house, and in a matter of days! We see first hand how different labels are made, the types of materials and other services they offer including heat transfers and patches.
Label & Label Inc.
774 East 14th Street
Los Angeles, CA 90021
Watch the whole interview with Label & Label below or on Youtube.